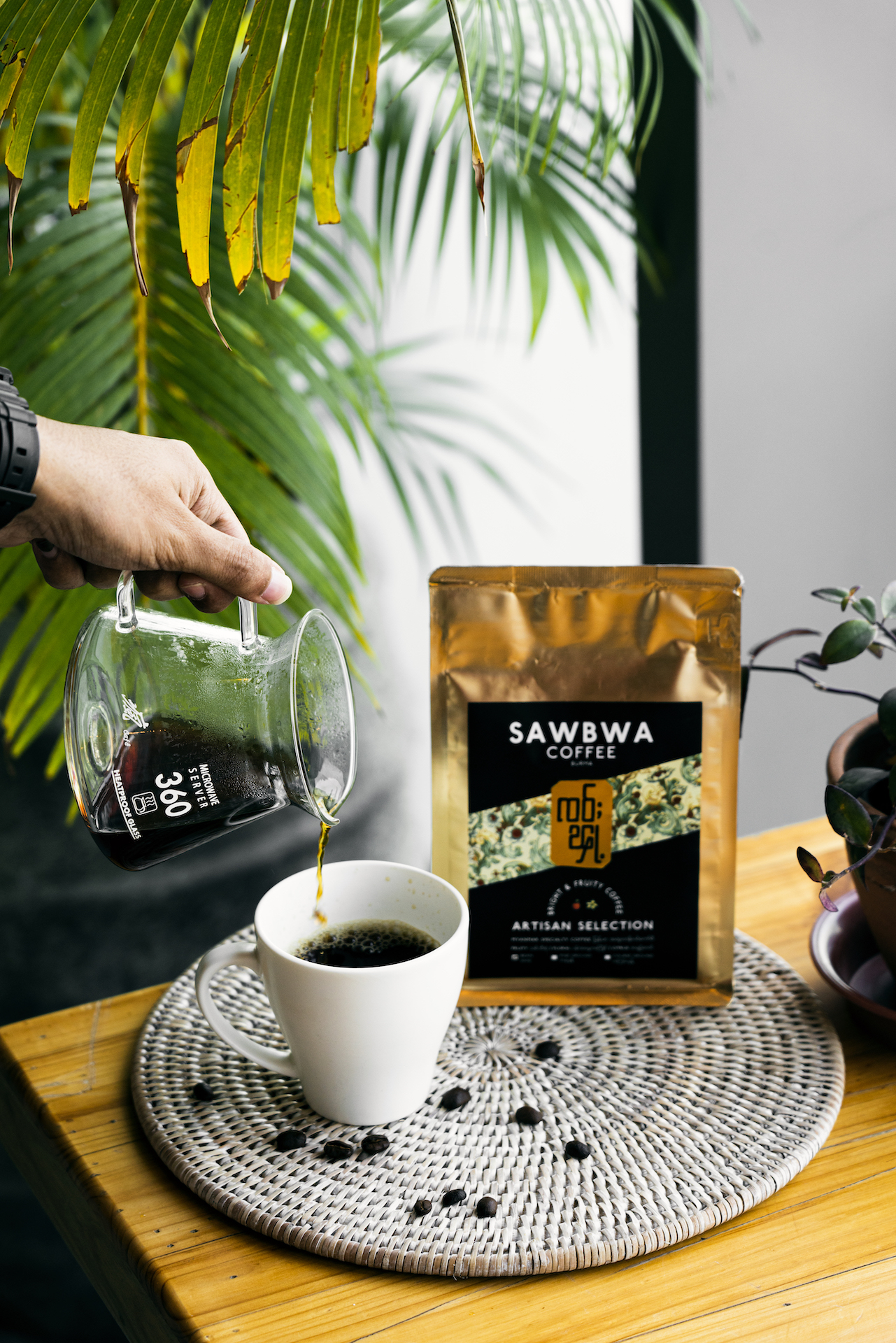 PREPARATION
Select your favorite roast coffee beans and grind to Medium - Fine ground.
As a starting point, we recommend using 30 grams of coffee and 500 grams of water, and then adjust according to your taste. Boil the water, the hotter to 93-96 °C
Set up your V60, place your filter on it.
STEP 1
Rinse your coffee filter and discard the water to get rid of any papery flavors that may be there.
STEP 2
Pour the coffee grounds into the filter. Create a small well in the middle as this helps to evenly saturate the coffee when it is in "bloom" state.
STEP 3
Pour hot water for about 60 grams to wet and this will cause the coffee to expand "Bloom". (this is when they release carbon dioxide.) Swirl or stir the coffee to wet all the grounds and make the coffee bed evenly. Stop for about 30 seconds to let the carbon dioxide escape.
STEP 4
Pour up to 300g, then after counting around a minute, pour the remaining 140g of water, and give it a light stir to get rid of any harshness, and let it flow a bit. The brewing process should be completed within 2 minutes or so. Enjoy!