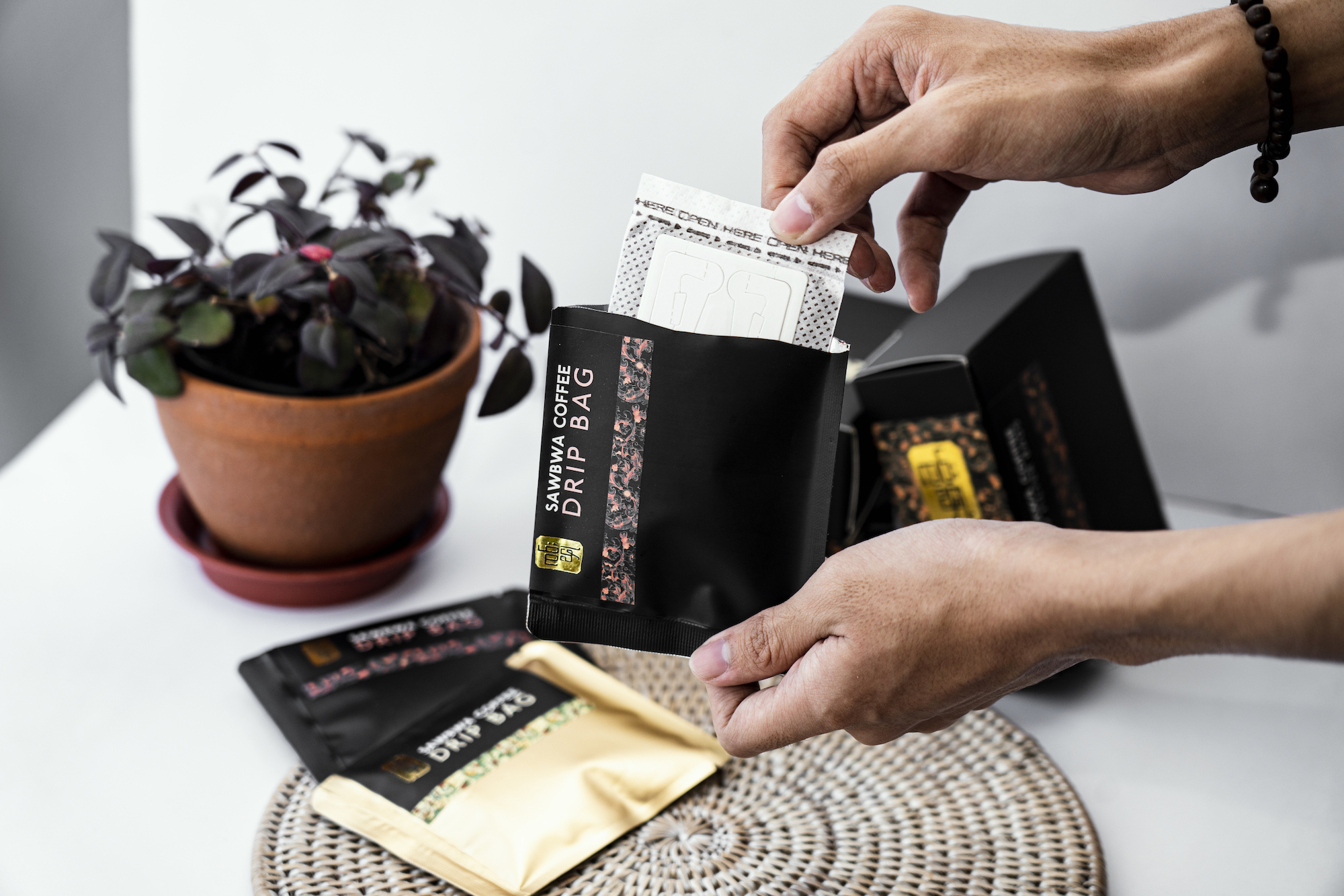 1. Open
Use the small cutouts on the side of the black or gold bag to open.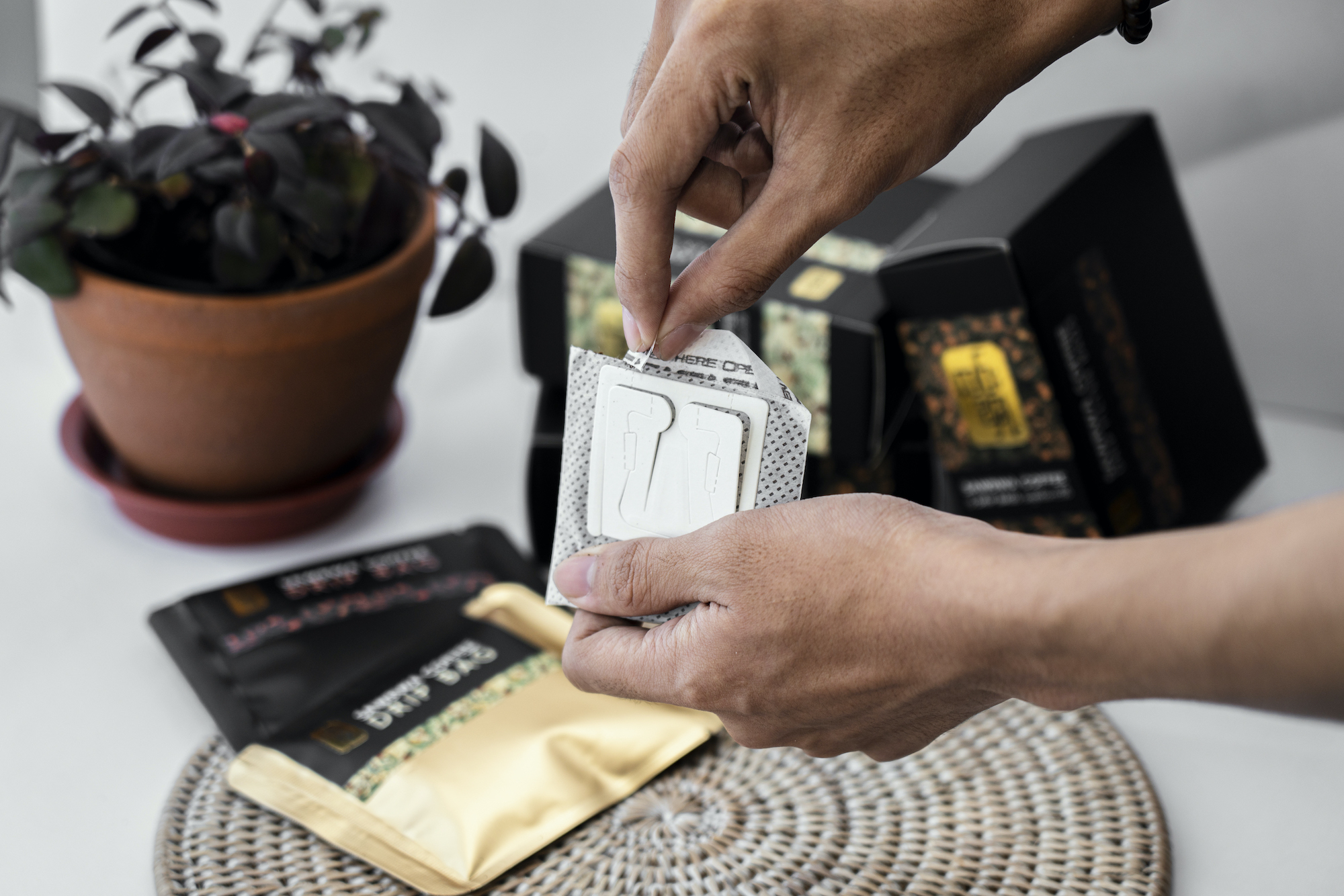 2. TEAR
Carefully tear the sealed top part of the white paper coffee bag along the serrated line without spilling the coffee.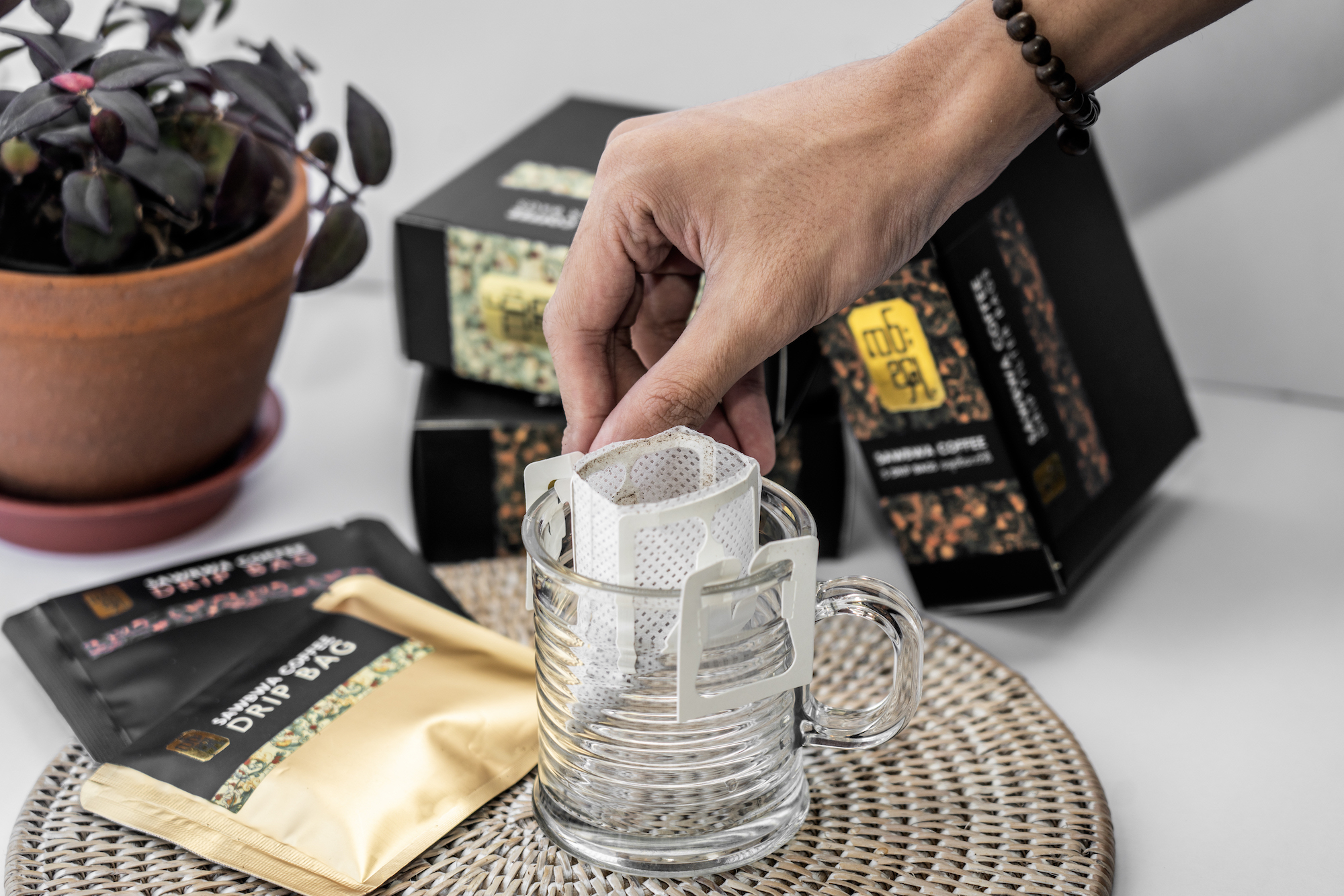 3. Position
Pull out the hangers on the sides and place on top of a ~150ml coffee cup. This is about half the size of a large ceramic mug.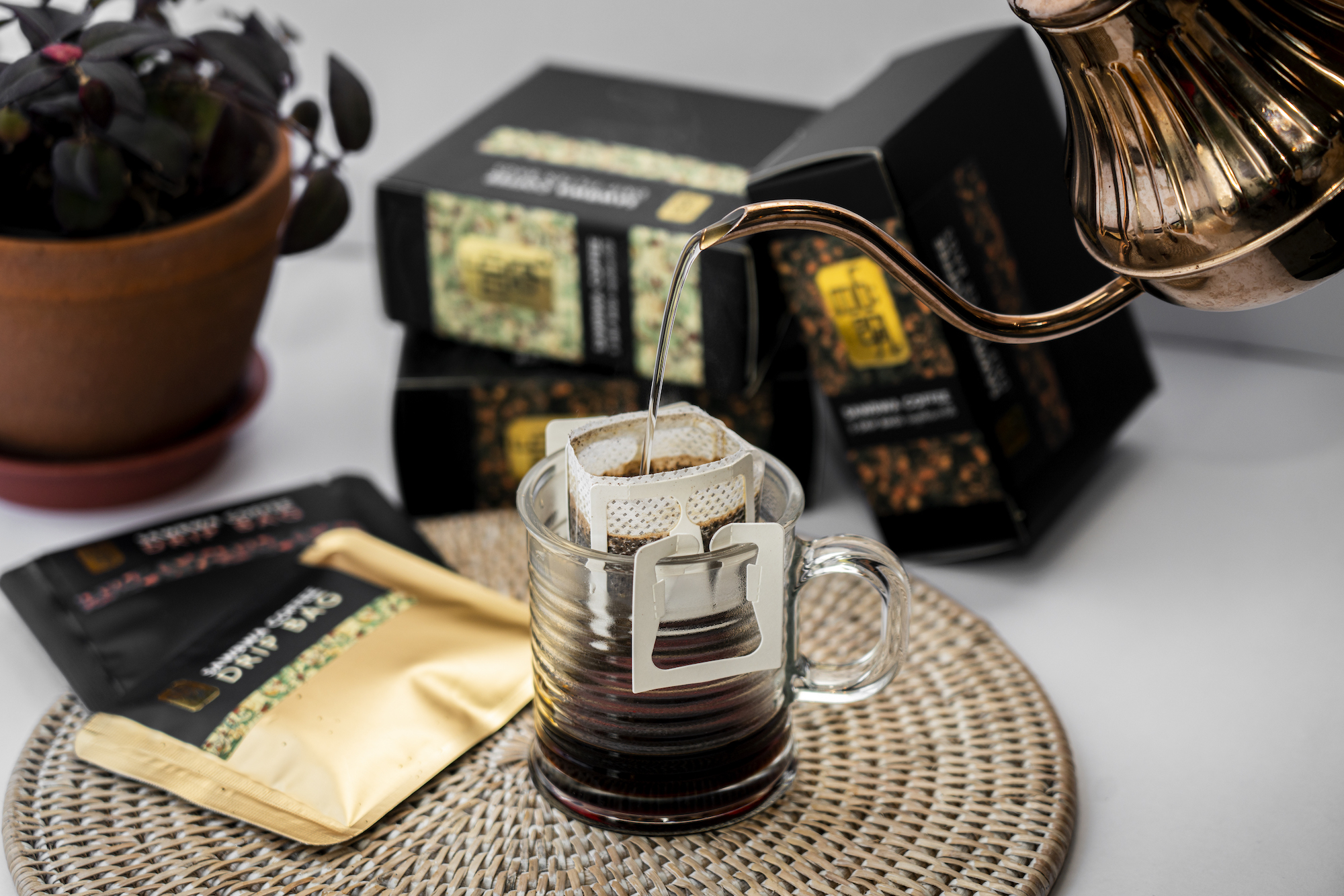 4. Pour
Slowly pour hot water (recommended 150ml) inside the bag and let it drip into to the cup. When the bag is full with hot water, let it drip down into the cup for before pouring again.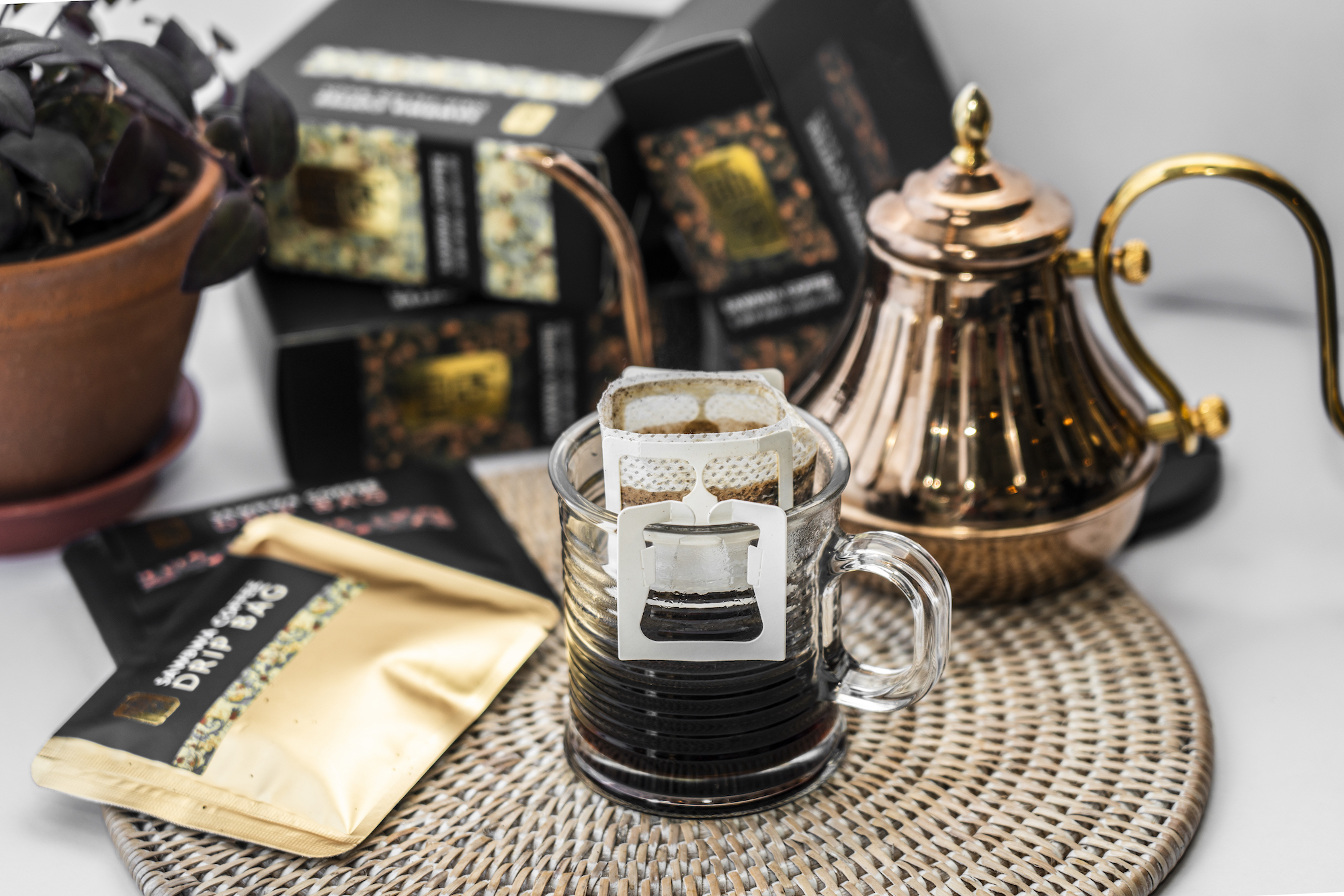 ENJOY!
Once your cup is full, you can discard the bag and enjoy!
If you have selected a black bag, feel free to add sugar and milk to your taste.
For the gold bag, we recommend enjoying the light aromatic flavours just as they are :)
Buy Drip Bags Now