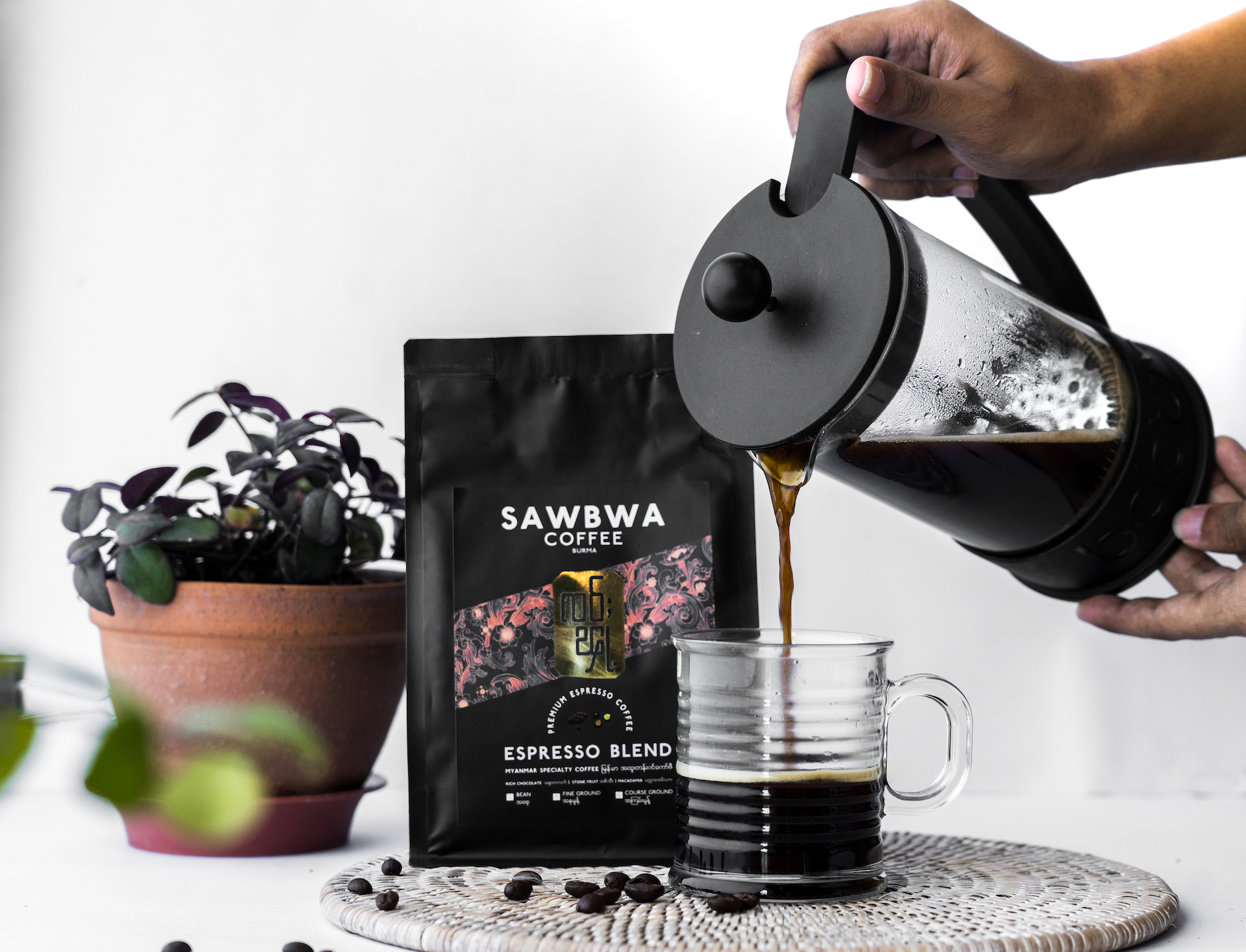 PREPARATION
Select your any favorite roast coffee beans and grind it to Coarse grind.
As a starting point, we recommend using 30 grams of coffee and 360 grams of water (1:12 ratio), and then adjust according to your taste. Boil water till it reaches 93-96 C.
Warm up your French Press and cup with hot water.
STEP 1
Place your coffee into French press .Pour hot water for about 60grams to wet the coffee ground, give the grounds a gentle stir with a bamboo paddle or chopstick and allow the coffee to expand "Bloom". (this is when they release carbon dioxide.) Stop for about 30 seconds to let the carbon dioxide escape.
STEP 2
Pour the remaining water and just place the lid on. Don't press yet. Let the coffee brew for exactly four minutes.
STEP 3
Press the filter down slowly after 4 minute until the plunger reaches the coffee ground.
When you've finished pressing, serve the coffee immediately. Letting it sit will cause it to continue brewing and over-extract. Enjoy!